Register Voters at Schools
Want to HAVE A VOTER REGISTRATION DRIVE AT YOUR SCHOOL? Let's make it happen! HeadCount and March for Our Lives can provide you with a guide to running your own voter registration drive. And in some cities, we can send a representative to your school. Whether you're a student, teacher, administrator or just a good citizen. Sign up now!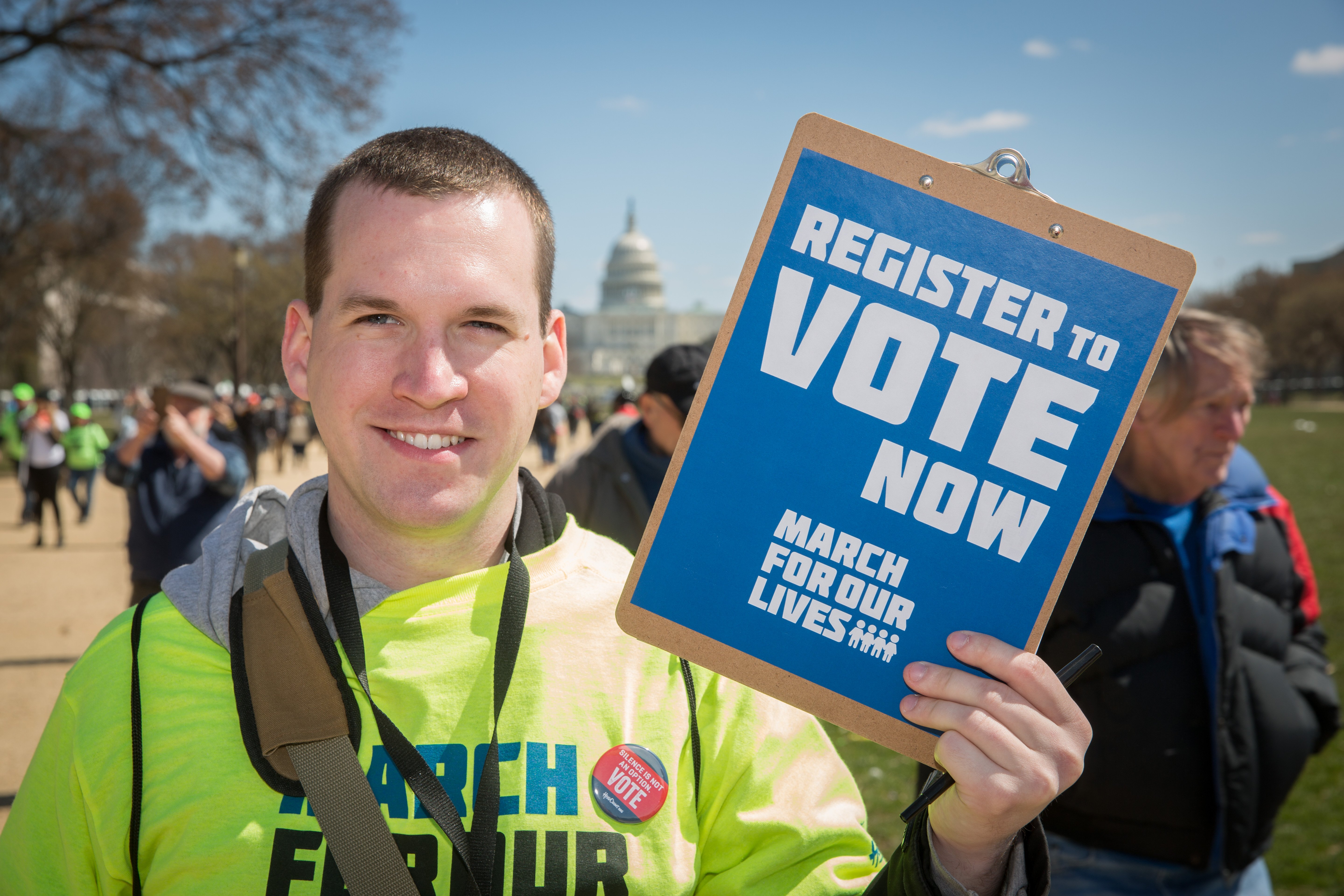 Your information will be shared with the National Education Association and HeadCount. You may unsubscribe from either email list at any time.